AWS Game Tech Training Days"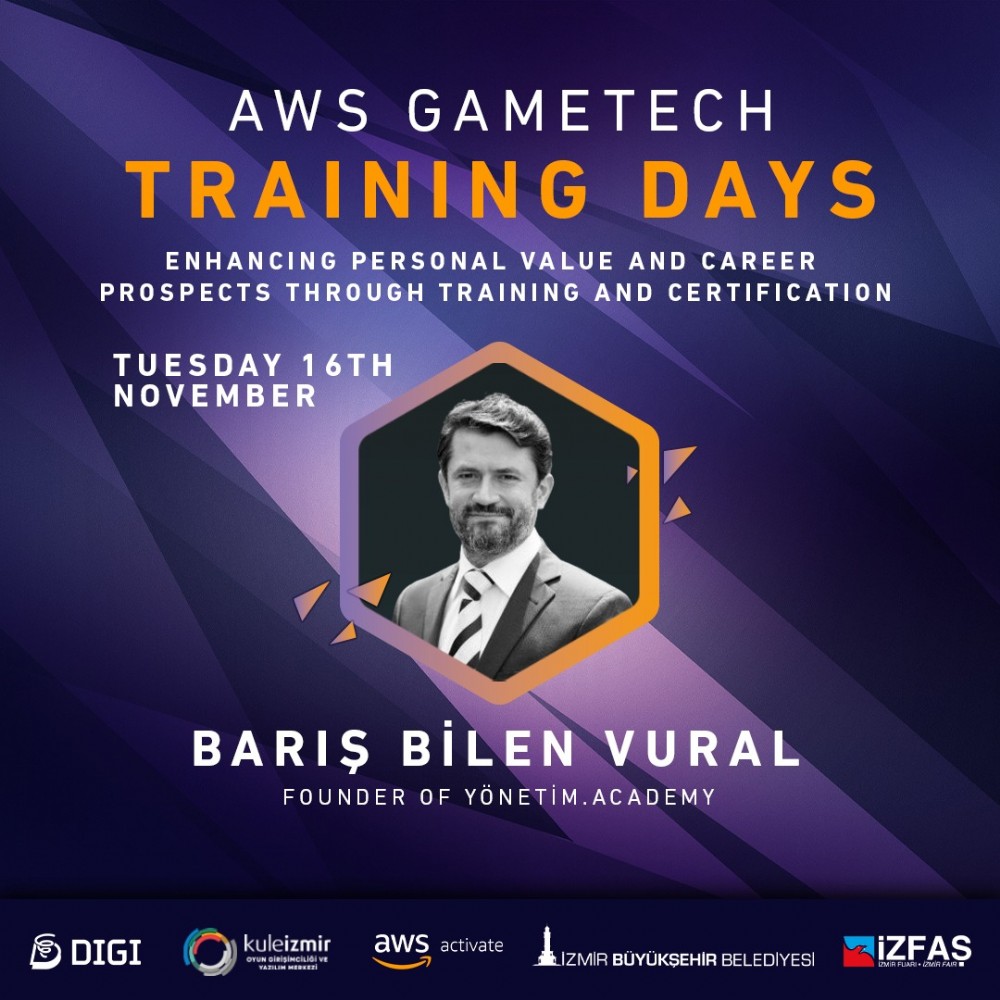 İş ortağı olduğumuz Amazon Web Services (AWS)'in , 16 Kasım 2021 - Türkiye saatiyle 19:00'da Digi Game Startup Studio ve kuleizmir 'in ev sahipliğini üstlendiği "AWS Game Tech Training Days" etkinliğinde, Yönetim Academy ve AWS Eğitimi Kurucusu Barış Bilen Vural sunacağı "Enhancing personal value and career prospects through training and certification - Eğitim ve sertifikasyon ile kariyerimizi nasıl başka bir noktaya taşıyabiliriz?" başlıklı sunumla bizlerle birlikte olacak.
Etkinlik için aşağıdaki linkten katılım formunu doldurabilirsiniz.